A NEW FACE


FOR A LIVING HISTORY

Palazzo Italia is a refined building, rich in history and prestige, which recently underwent a major enhancement plan. Located in the XII Municipality, right at the core of the monumental EUR district, Palazzo Italia was built in 1960 as the exposed portion overlooking pi azza Marconi of the "Complesso Italia" complex, designed by architect Luigi Mattioni (1914-1961). Si nce then, people have been linking Palazzo Italia to its façade: it did happ en with the original design, with the alternating metallic pi lasters interacting with the reflecting aluminum panels, and it still happ ens today with the new renovation and requalification project, as app roved by the superintendence authority.

The new plan restores the hierarchy of the façade components by replacing the whole outside casing. Such operation fulfills a triple purpose: to renew the building's app earance, to ensure efficient energy savings and to allow a better control over the brightness of the inside spaces.

Download the brochure
DIVIDING REALITY


INTO MANY VIEWING OPPORTUNITIES.

An ongoing conversation is held by Piazza Marconi and Palazzo Italia, the latter acting as a sentinel for the wide square and filters it through the thousands of holes on the movable window elements. The façade is an ever-changing mosaic or the focalization of a microscope allowing an incredibly clear and multi-faceted look onto the outside world. This potential and multiplicity of visions is a metaphor for the good vocation of any contemporary organization: to be able to read reality and build value on it.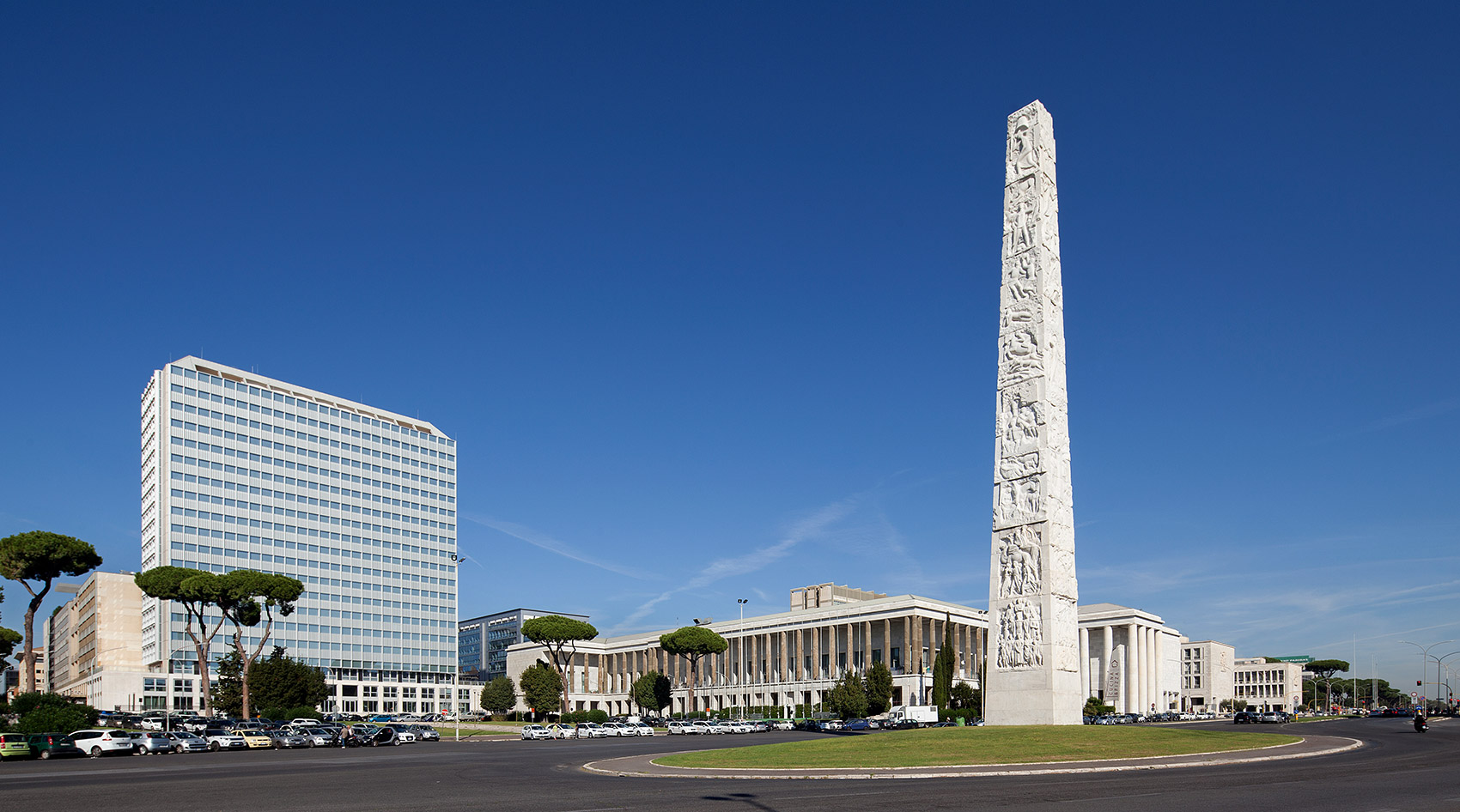 Palazzo Italia lives and breathes in the double and mutual gaze between the square and the building, mediated by the obelisk which is a meridian, a compass and the geometric fulcrum of a huge wheel.
AN ONGOING, SILENT CONVERSATION BETWEEN GEOMETRY AND HISTORY,

FULL FUNCTIONALITY AND DENSE HUMANITY.

The linear façade and the elegant shapes of Palazzo Italia powerfully and clearly mirror both the rationality and efficiency of its inside spaces and the sober and essential monumentality of the EUR district.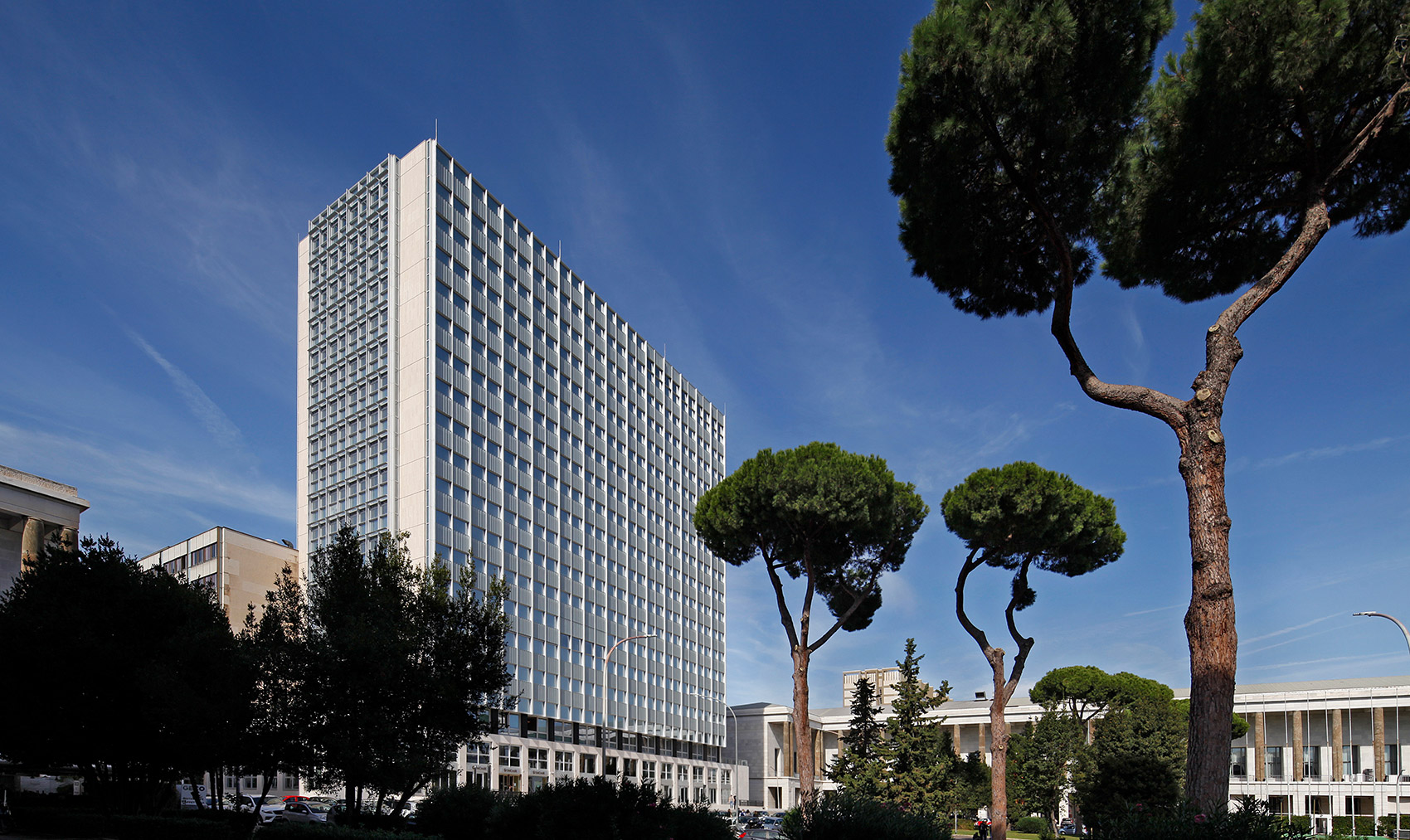 A FLEXIBLE AND SUSTAINABLE SPACE
S THE FIRST GUARANTEE FOR AN ECOLOGY OF HUMAN INTERACTION AND WORK.
The whole building is composed of a ground floor, a mezzanine floor, eighteen floors above ground and two underground floors. From the monumental steps echoing Piazza Marconi's wide grandeur you access the retail areas and the eminent entrance hall, the latter introducing the building's vertical motion. Palazzo Italia is divided into office areas that are very bright and highly efficient and allow for a nonpareil view.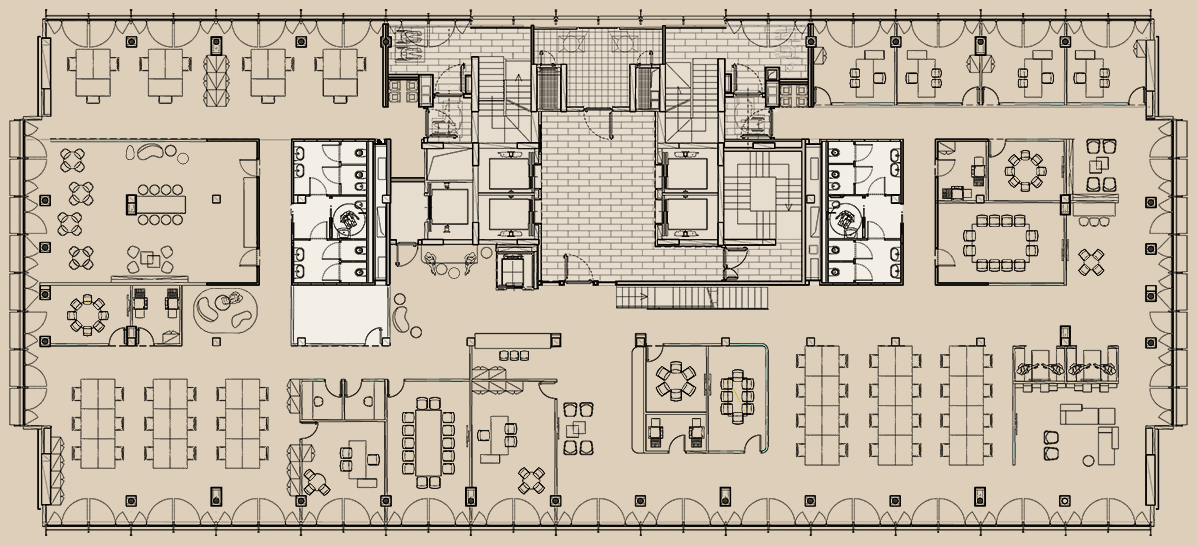 The maximum occupancy envisaged for the tipycal floor is 99 people.
PERFORMANCE INDICATORS
OFFICE UNIT TYPE
Owner efficiency
Ratio between Net Rentable Area (NRA) and Gross Internal Area (GIA)
91,65%
Tenant efficiency
Ratio between Net Occupiable Area (NOA) e Net Rentable Area (NRA)
80%
AREAS
16542
Total available surface (in m²)
| FLOOR | M² | USE |
| --- | --- | --- |
| 18° | 650 | offices |
| 17° | 1100 | offices |
| 16° | 1100 | offices |
| 15° | 1100 | offices |
| 14° | 1100 | offices |
| 13° | 1100 | offices |
| 12° | 1100 | offices |
| 11° | 1100 | offices |
| 10° | 1100 | offices |
| 9° | 1100 | offices |
| 8° | 1100 | offices |
| 7° | 1100 | offices |
| 6° | 1100 | offices |
| 5° | 1100 | offices |
| 4° | | |
| 3° | | |
| 2° | | |
| 1° | 520 | offices |
| mezzanine | 435 | retail |
| ground | 637 | retail |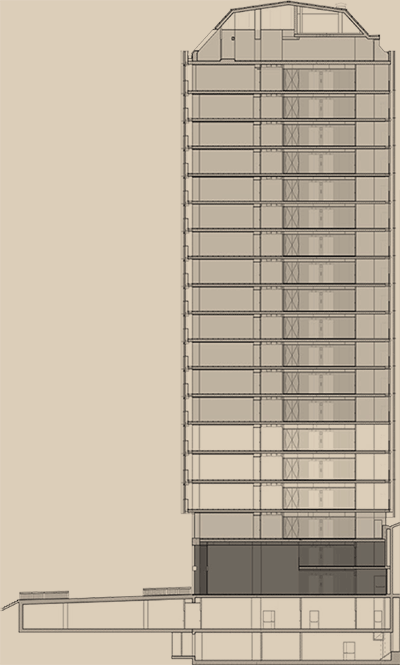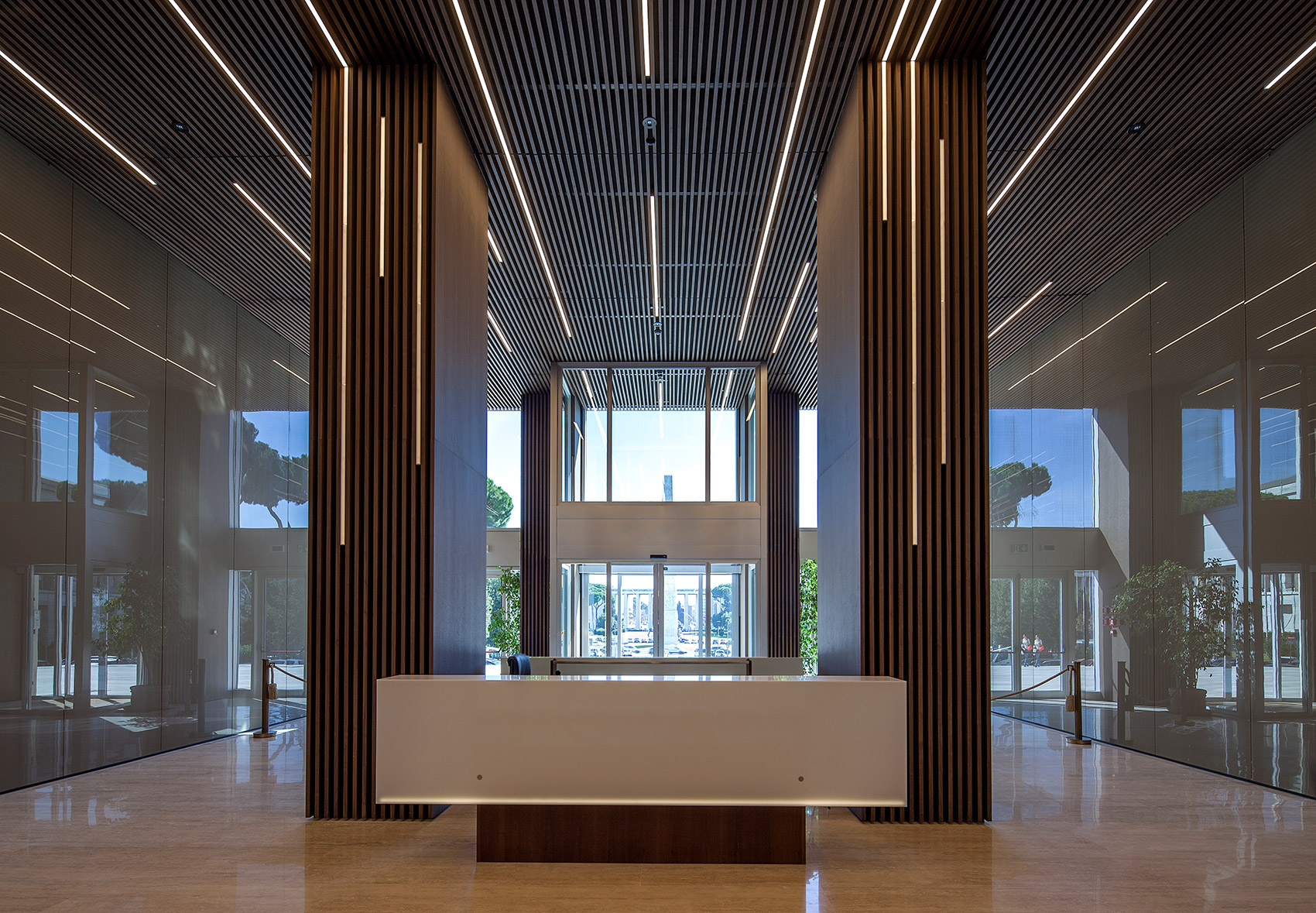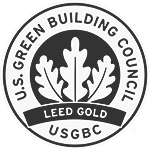 Palazzo Italia has been awarded the Gold LEED (Leadership in Energy and Environmental Design) certification by the Green Building Council.
Energy class: "B" EP gl,nren
Efficiency: 195,8090 kWh/m2 year
TECHNICAL SPECIFICATIONS
Fire detection and EVAC alarm signaling
Intercom, telephone and data transmission system
Closed-circuit video surveillance (CCTV) and access monitoring
BMS supervision system, centralisation of alarms and measurement of consumption
Ordinary and emergency lighting system
VRV/VRF cooling systems with heat recovery, with air ventilation for office areas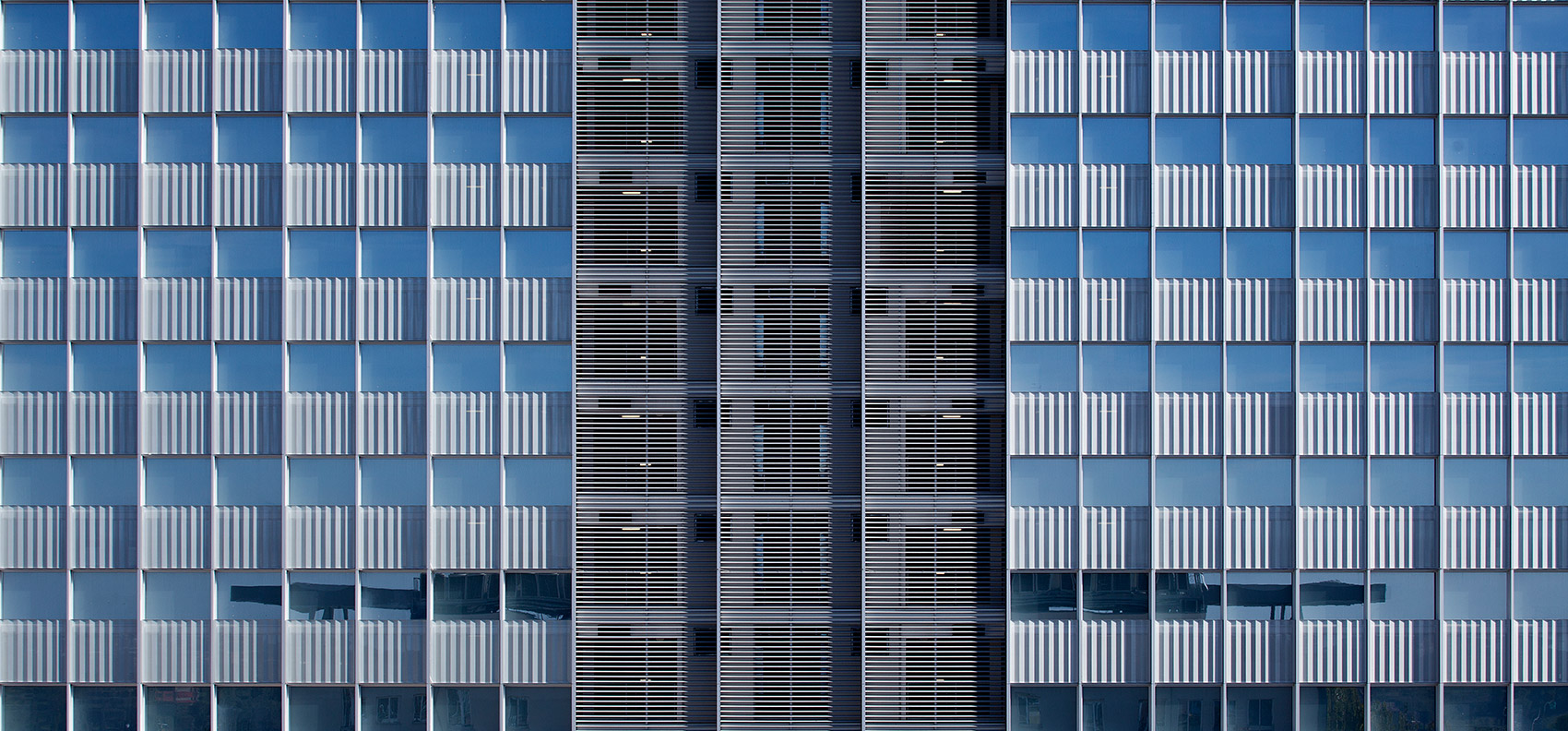 IT LIES IN THE HEART OF EUR,
OFFICE DISTRICT FOR THE WHOLE CITY
Serviced by transports and easily accessed by car because of their location along the route to the international airport of Roma Fiumicino, Piazza Guglielmo Marconi and the whole EUR district provide a full and functional variety of services, both for your business and leisure time. Near Palazzo Italia some major museums (National museum of arts and popular traditions, National prehistoric ethnographic museum Luigi Pigorini) and big congress and conference facilities (Convention and conference palace, Fuksas's "Cloud" and Palalottomatica) are found.
Airports: Fiumicino (20'), Ciampino (20' )
Trains: Ostiense (20'), Termini (25'), Tiburtina (30')
Underground stations: Eur Palasport, EUR Fermi, Eur Magliana
Buses: C7, 30, 31, 130, 170, 707, 714, 762, 763, 764, 767, 771, 779, 780, 791
Taxi: P.za Marconi, V.le Europa, L.go Apollinaire
Parking lots: V.le Beethoven, Via dell'Urbanistica, P.le Asia, Via della Chimica, V.le Europa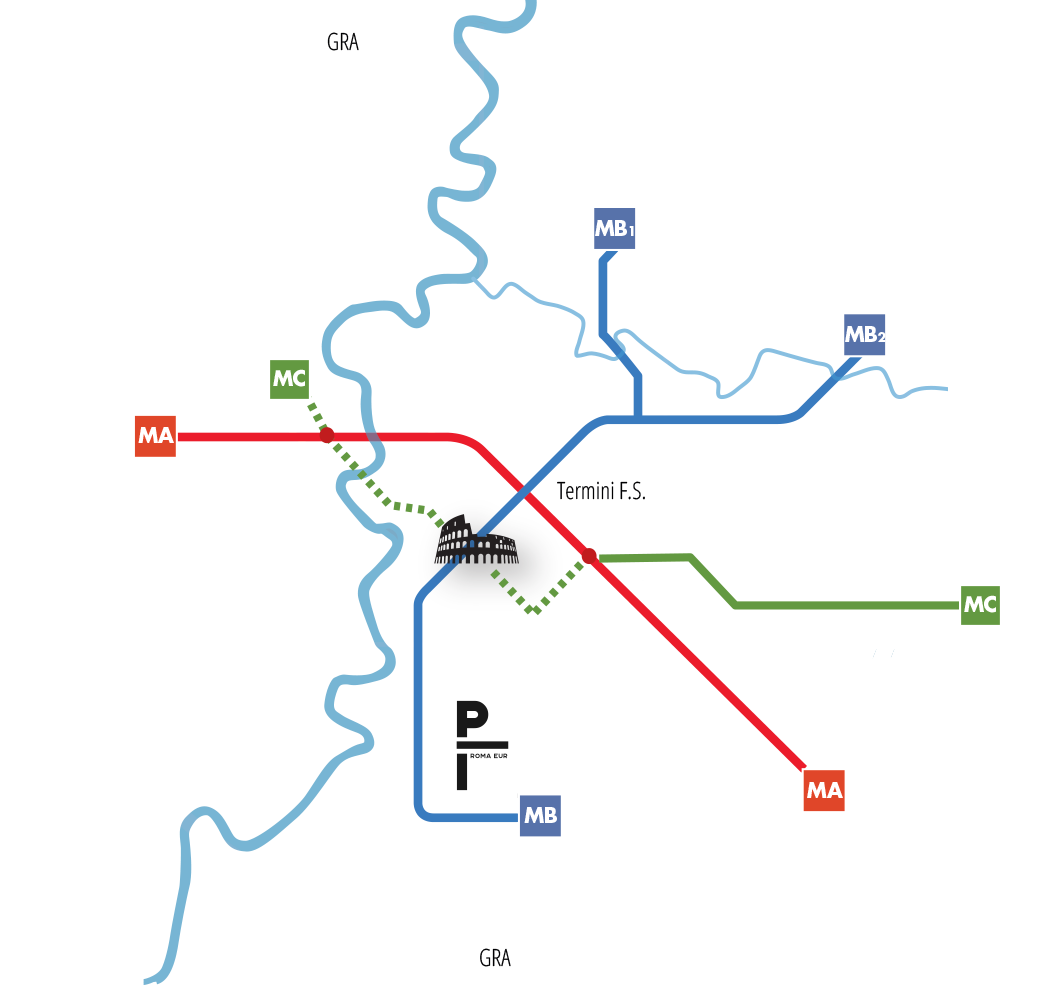 DISTANCES in minutes
10
GRA circle highway around Rome
by car
17
Colosseum and historic town centre
by car
20
Fiumicino airport
by car
25
Termini train station
by car
DISTANCES in minutes
10
GRA circle highway around Rome
by car
17
Colosseum and historic town centre
by car
20
Fiumicino airport
by car
25
Termini train station
by car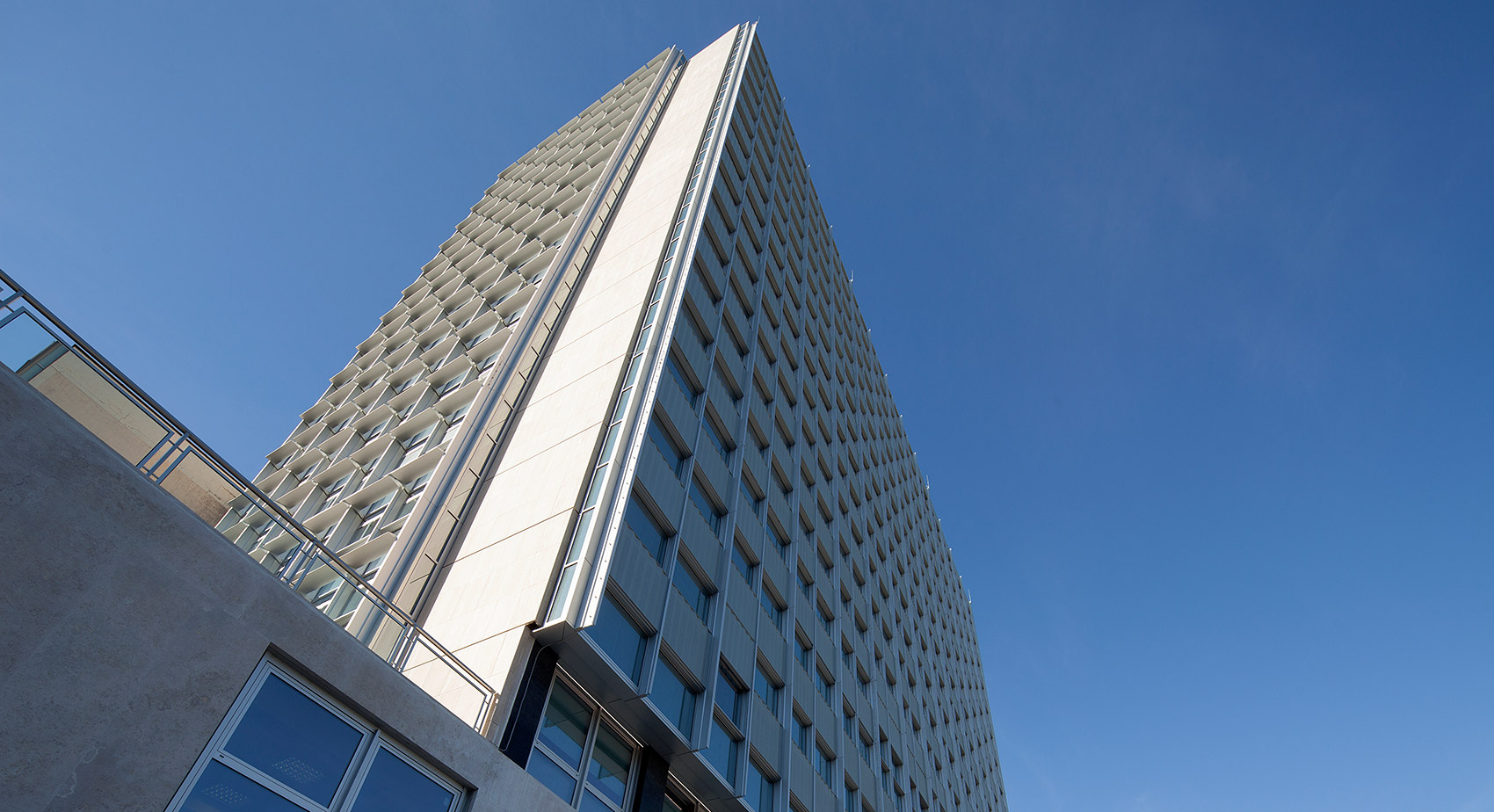 The power of Palazzo Italia also lies in the embrace by the wide square. This building is an outpost for mankind and for a city concept, rising inside a very grand space made mostly of light.
PALAZZO ITALIA IS MORE THAN THE SUM OF ITS PARTS:
IT'S VISIBLE, VERSATILE, EFFICIENT.
Size in square meters per floor of a typical office unit.
0
Underground stations in the nearest proximity
Number of work stations per floor in the maximum occupancy.
Distance in minutes from the city centre (Colosseo).
Number of office floors available to let.
Total available surface in square meters.
Distance in minutes from the Fiumicino and Ciampino airports.
Gallery
Palazzo Italia, today.
Construction site progress: from start to project completion.